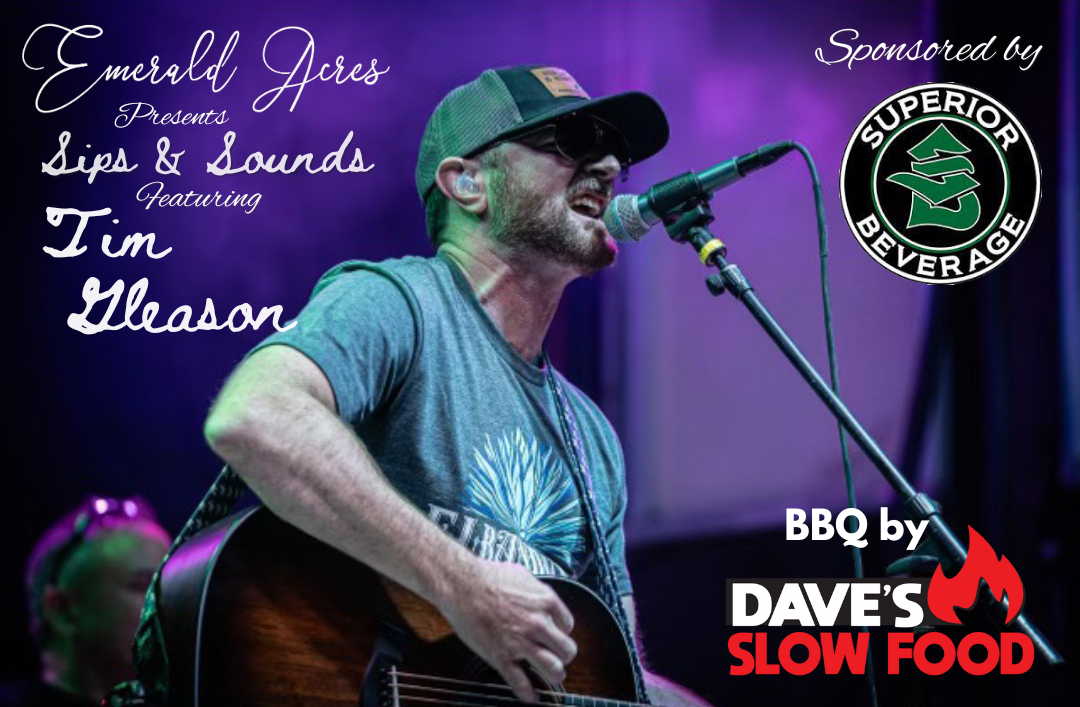 Sips & Sounds featuring Tim Gleason and Dave's Slow Food
Join us Thursday September 21st for a special Sips & Sounds event featuring live music from Tim Gleason. Tim performs cover songs & original music. His ecletic playlist includes country, rock, and pop.
Dave's Slow Food will be there serving incredible slow smoked meats and all your favorite sides.
Check out Tim in action at timgleasonmusic.com
Follow Tim on Facebook and Instagram
Check out Dave's Slow Food at davesslowfood.com
Sponsored by Superior Beverage